Discover what's great about the communities across our Diocese
We've gathered information and links for each community across our Diocese that we have schools in. Take a look below at what each community has to offer!
Prince George
Known as BC's Northern Capital, Prince George is growing town of 76000 people. Priding itself on its diverse and welcoming community, Prince George offers everything from affordable housing, employment, education, and a great outdoor life. Weather you are skiing at one of a couple ski hills, to hiking in our forest for the world, Prince George is the outdoors-men dream! Not to mention some of the historical sights like fort George, to our art gallery, or enjoying a hockey game at the CN Centre. You are also able to get way weather you take off from our international Airport or greyhound bus, you are always connected to the outer towns. Local Catholic Churches: St Mary's Catholic Church Sacred Heart Cathedral Christ Our Saviour Immaculate Conception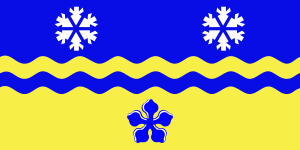 Chamber of Commerce This site provides great info on various projects going on around town. Also provides info on board members, and how to join.
City Of Prince George A great site to learn more about the city of Prince George, and what Prince George is all about. From PG's history, city living, to city services. Prince George Airport Nechako Outdoors Prince George Playhouse Theatre North West Tourism PG Visiting for the first time? Or a returning visitor? Find out some of the best places to visit, eat and some of the best activities during your stay!
Ski Hills Near PG Tabor, Purden, Otway Nordic Ski Centre
College and University College of New Caledonia University of Northern British Columbia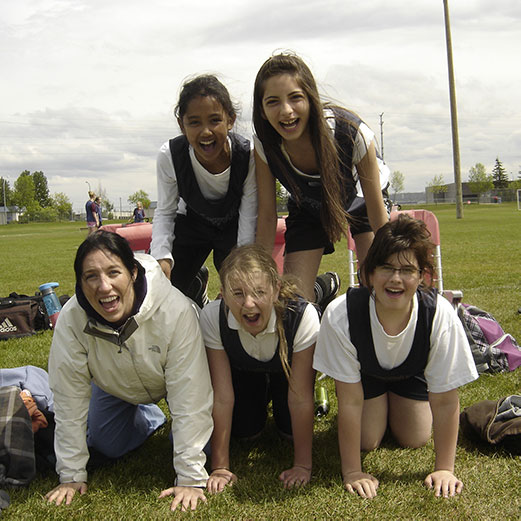 Colleen, Grade 6/7 Teacher @ Sacred Heart – Prince George, BC
I have always thought of myself as a big city girl.  Born and raised in Montreal, and after completing a Bachelor's in Commerce at Concordia, I moved overseas to teach English for a few years of travel and adventures.  During this time, I returned to Canada to procure my Education degree.  I returned to live in Seoul, South Korea and then Istanbul, Turkey, two of the most populated cities in the world, and traveled extensively.  As I turned my eyes back to Canada to continue my career, I was not ready to return to my home province and sought out new adventures in British Columbia.
I remember telling a friend that the town I move to has to have a movie theatre and a Starbucks or it wasn't big enough for me.   I was in Istanbul when I interviewed for a position at Sacred Heart in Prince George.  I remember thinking how auspicious it was that I would be returning to a Sacred Heart having graduated from the Sacred Heart School of Montreal.  Indeed, it was Sister Sally MacLean, RSCJ who had a hand in picking me for an interview.  God's hands were at work because I found a home away from home while I was on the other side of the world!
My first day at Sacred Heart, I was whisked away from my classroom to a teacher's home for lunch and then taken on a tour of the neighborhood, ending at the school secretary's home, where we sat around a camp fire and her husband sang songs.   It was a surreal experience.  I have never felt so welcomed before in my life. This wasn't any other school.  It was a family.  A legacy. It has a long history that the staff share and pass down with love to new teachers and families.
Over 13 years later, this little school is my family.  We celebrate together, pray together, and even mourn together.  In the CIS school culture, you are supported as a whole person, not only as an educator, and have the opportunity to give back by mentoring new teachers and candidates from the local university.  Prince George is now teeming with students and teachers that I have the pleasure to work with and watch grow into their potential.  When they said it takes a village to raise a child, they had to be thinking of a place like Prince George.    There are so many opportunities here to join in and help others and witness your impact, as well as explore the beautiful nature BC is known for.   Prince George is the biggest 'small town' you didn't know you needed.
---
Dawson Creek
Best known for being the "Alaska Highway Mile'0' site, Dawson Creek offers many opportunities for exploration.  Offering many historical sites like the "Kiskatinaw Bridge, cross country and downhill skiing, along with a variety of trails to hike in. In the summer, there quit a variety of activities to choose from weather it be bird watching, hiking, fishing, or camping. Notre Dame Parish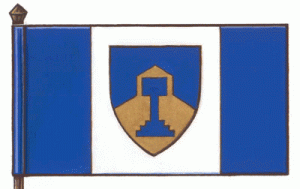 Tourism Dawson Creek Wondering what to do for your visit, or even looking for a place to stay for the night? This is a great site to see what places to visit, eat, or some activities to do while you are visiting.
Chamber of Commerce You want some input into the city or have some great ideas? This site provides with you information benefits of volunteering as well as an application form.
City of Dawson Creek This provides a variety of info for the city. Weather you are visiting for the first time or coming back for the second time. Click here to learn more about the city, people, business', and more. Powder King Mountain Resort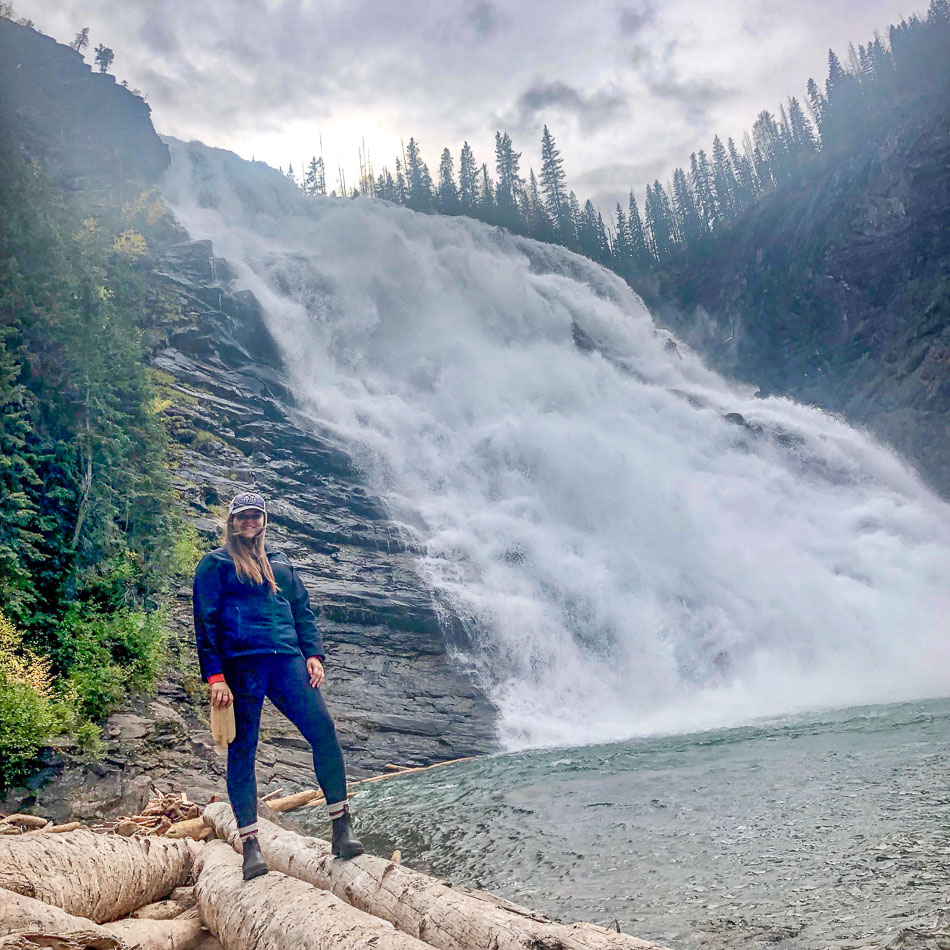 Elaine, Grade 7 Teacher @ Notre Dame Catholic School - Dawson Creek BC
I am very thankful I work at a school that has endless support and is always there for an encouraging word. Notre Dame is making my first year as a classroom teacher 100x easier. Living in Dawson Creek, my after-work and weekend activities can include a walk to beautiful Kinuseo Falls.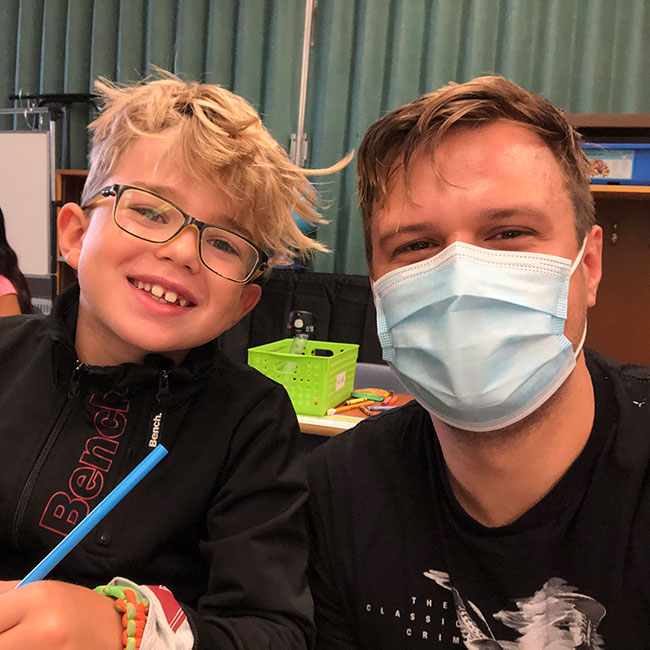 Josh, Teacher @ Notre Dame Catholic School – Dawson Creek, BC
I am currently in my second year at Notre Dame School in Dawson Creek, BC and I am very appreciative of the opportunity to work in my hometown. More importantly, I am thankful that I can work in an institution that recognizes my beliefs, allowing me to share and grow in my faith. My colleagues and administration at Notre Dame are supportive and have helped me flourish as an educator.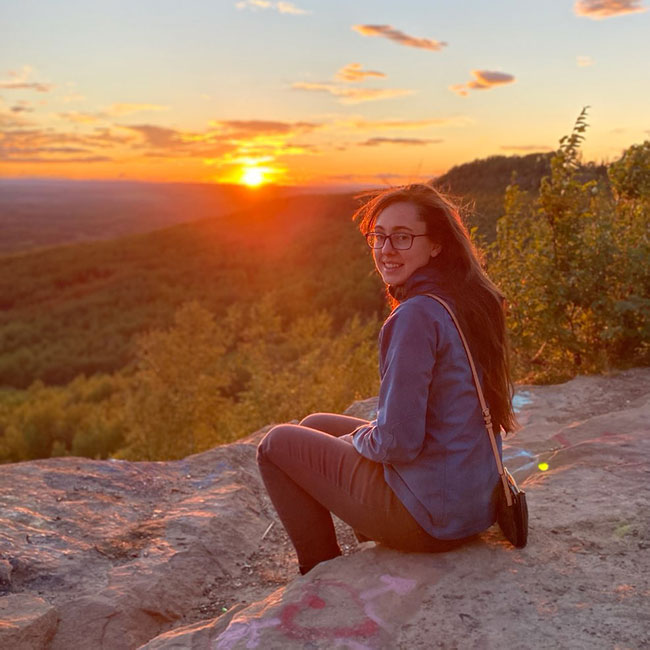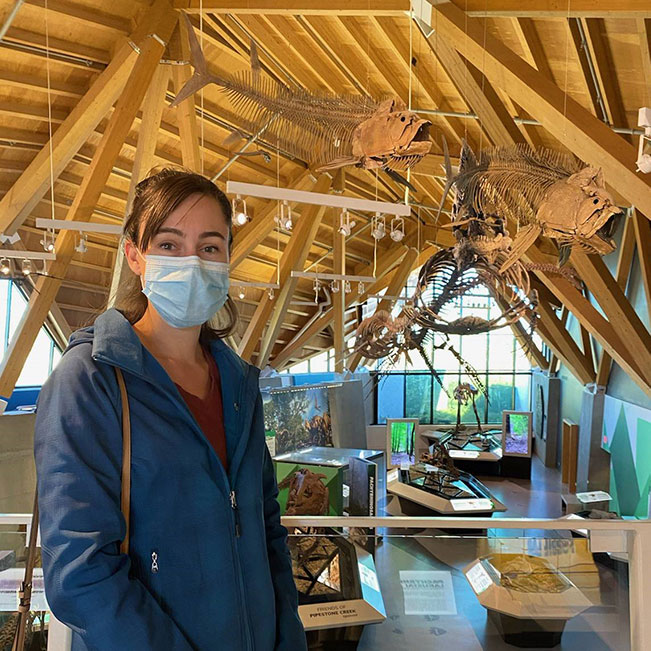 Catherine, Teacher @ Notre Dame Catholic School – Dawson Creek, BC
I took a risk to move to a new home in Dawson Creek and I am glad I did! I feel blessed to work alongside individuals who are so talented and caring. There is a real sense of community at Notre Dame School, it feels as though we all look after each other. Despite COVID, I still feel connected and engaged with the students, parents, and staff. As a first-year teacher, the ongoing support from staff and our amazing principal have been instrumental in my professional growth. I am excited to continue my journey at Notre Dame School!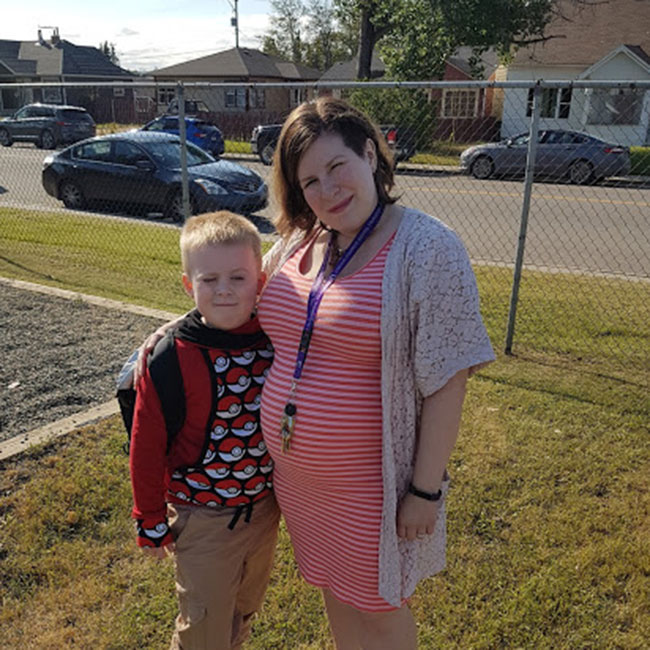 Jenna, Learning Resource Teacher @ Notre Dame Catholic School – Dawson Creek, BC
I chose Catholic education at Notre Dame School because of the family atmosphere. In my 13 years at Notre Dame, our team has grown along with my own family. I've been supported, encouraged, and grown as a person and as a professional. I've met the godparents for both of my own children and been welcomed into the families of so many other colleagues and students. I go to work and feel at home.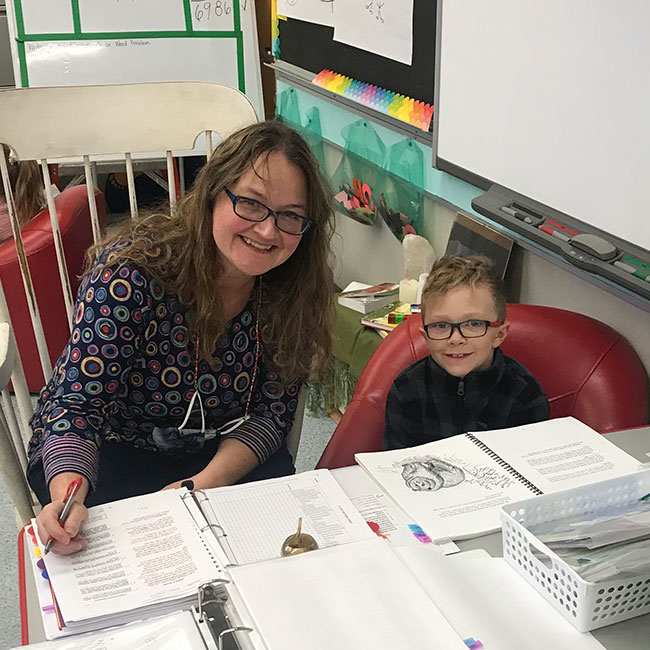 Sharlene, Teacher @ Notre Dame Catholic School – Dawson Creek, BC
I was drawn to Notre Dame on the precipice. I was at a time in my career where I needed a change. I was emotionally drained while trying to meet the needs of my students and I felt broken. As a passionate educator, I was praying for a way to find joy in the classroom again. After 18 years teaching in the public system, I had a decision to make and God led me to make a huge change. I had "social media" educator friends who I admired who worked at Notre Dame and I reached out. I had witnessed how supportive they were with each other and was drawn to them. When Colleen told me she was going to be recruiting I said, "Recruit me!" I'm in my second year at Notre Dame and I can say with confidence that I have become a better teacher and person. I have found my joy again. We begin each morning with a staff prayer, sharing our intentions and growing as a team. At Notre Dame I feel the support of the faith community and I see the benefit for the children in their social, emotional and spiritual growth. I believe that God has a plan for me and He gave me the courage to take a leap of faith. Notre Dame is just what I needed for my next steps in my teaching journey. We share ideas. We get excited about data, and we plan with a sense of urgency. We strive to meet the needs of each child: spiritually, socially, emotionally and academically. We share our ideas and can always count on tips and advice. We put the needs of the children first in all that we do. We share so many laughs...and some frustrations and tears. I have enjoyed many Friday nights spent at the school: connecting, marking, planning, and sharing our excitement about the progress we see in the children. These are the relationships I need to surround myself with to be the best that I can, both personally and professionally.
---
Kitimat
Located in the north Coast region of British Columbia,  Kitimat is a small town of 10000 people. An industry  based economy, Kitimat was created around the 1950s to accommodate a hydroelectric project and aluminum smelter.  Surrounded by beautiful  scenery, Kitimat  has a lot to offer weather in the summer or winter time. From cross country skiing to its Winterfest Celebrations in the winter. To fishing derbies and bull riding in the summer. As a community, Kitimat gets behind local teams such as their Ice Demons Hockey Team and various cultural communities. Christ The King Parish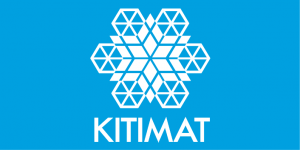 City Of Kitimat Great site that provides information on the city, people, places and various activities around town. Also has other info on the Economic Development and Municipal Hall.
Chamber Of Commerce Great site to learn about how to voice your opinion! This site has various info on what is going on in the city, its members, and how to join!
HelloBC Site - Kitimat A great site to with in depth info on places to see, eat, stay. Also if you are curious about the history, check out their write up on Kitimat. Lakelse Provincial Park 
---
Prince Rupert
Known as the "Hub of the North", Prince Rupert is located on Kaien Island with a population of 12,000 people. A beautiful part of the North Westcoast, Prince Rupert is loaded with diverse people, nature, and history. Known for its outdoor recreations, Prince Rupert has some of the best fishing and wildlife out there. En route to places like Alaska, Prince Rupert is easily accessible by air, train, ship, or by car. Annunciation Roman Catholic Church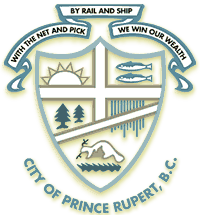 City Of Prince Rupert Official site of Prince Rupert. Come here to learn more about the city, its business', and services.
Chamber Of Commerce Want to learn more about the board and its members? Visit here for more info on how to join and be a part of the community.
Visit Prince Rupert A great site to plan your stay around. Great info on what to do, where to stay, and eat!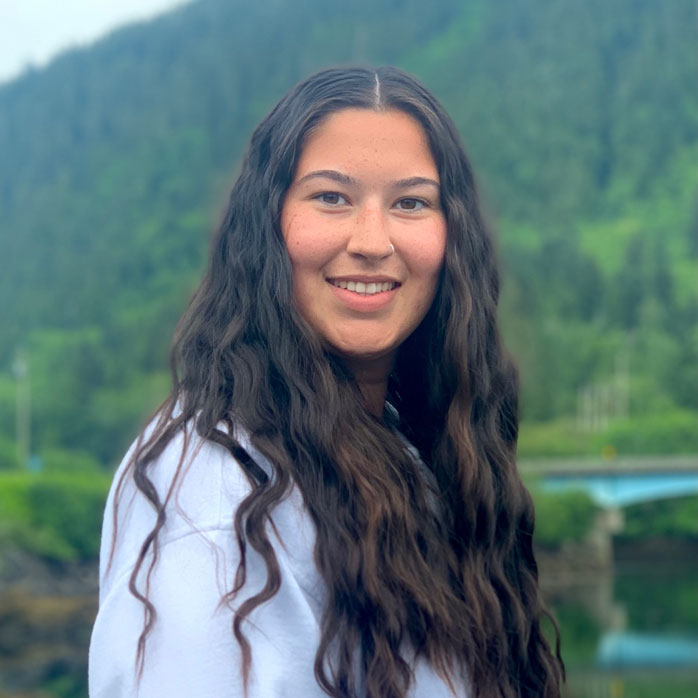 Medalana, Teacher @ Annunciation School – Prince Rupert, BC
From a young age, teaching has always been part of my future plans. Growing up in the small town of Prince Rupert, and attending Annunciation School, it was evident to me early on that I wanted to begin my teaching career here. To this day, I still hold memories of school plays, choir songs, and school masses close to my heart. First as a student, and now a colleague, I feel extremely supported, welcomed, and right at home.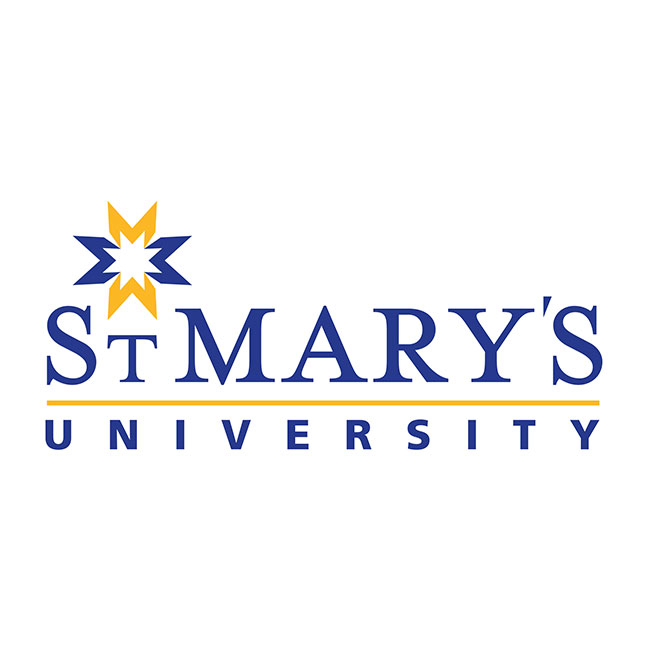 Megan, Grade 5 Teacher @ Annunciation Catholic School – Prince Rupert, BC
It has been a wonderful transition to Prince Rupert! Everything I had prayed for in a position has come to fruition. The team is so supportive and have taken me under their wing. The community is so friendly, and being surrounded by nature everyday is such a blessing. I am so grateful for the opportunity to teach here.
I sit and each lunch with the kids everyday, play games with them, and we do icebreaker questions in the morning. Funny enough, the ones I feel I'm not reaching are the ones who ask to eat with me first.
I am fortunate here that many of the staff are now close friends- going on walks or hikes, grabbing coffee, and planning together has been a lifesaver.
Megan graduated in 2020 from St. Mary's University in Calgary and was hired for a full-time Grade 5 teaching position at Annunciation Catholic School in Prince Rupert, BC.
---
Smithers
With a population of just 6000, and another 20,000 in the surrounding valley, Smithers is known as a service centre. For being a small town, Smithers offers a lot more when it comes to the outdoors. Offering exceptional fishing and hunting areas, downhill and cross country skiing, to golfing and canoeing. Backed by a large music scene, museums, art galleries, Smithers has something for everyone. St Josephs Parish - Smithers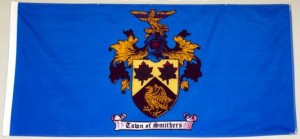 Town Of Smithers Want to learn more about the city? Or are you planning on visiting? This site provides info on the city, business', and its residents.
Chamber Of Commerce Visit here to learn more about joining the board, its membership packages, and info on various activities going on around town.
Tourism Smithers Click here to find out more about the city, the people, and shops. Easily broken down into categories, you can easily plan your day.
---
Terrace
Located along the Skeena River, surrounded by forests, mountains, and cliffs, Terrace is the perfect place for outdoor activities. With something to do no matter what season it is, Terrace has some of the best fishing, skiing, golfing out there. And in the evening, you can find time to check out the local scene.  Weather its eating at the many pubs, restaurants or coffee houses, or checking out the local music bands. Terrace prides itself on being loyal to their region and town, and make every effort to make visitor feel welcome. Sacred Heart Parish - Terrace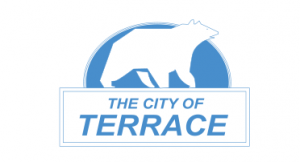 City Of Terrace A great site to visit to learn more about the city, and what's going on.
Chamber Of Commerce Visit here to learn more about how to join and be part of the board. Also another great resource to find out the various activities going on around town.
Visit Terrace Having trouble figuring out what to do, where to eat, or even stay? This site is a great resource on what the city has to offer.