Discover what's great about the communities across our Diocese
We've gathered information and links for each community across our Diocese that we have schools in. Take a look below at what each community has to offer!
---
Prince George
Known as BC's Northern Capital, Prince George is growing town of 76000 people. Priding itself on its diverse and welcoming community, Prince George offers everything from affordable housing, employment, education, and a great outdoor life. Weather you are skiing at one of a couple ski hills, to hiking in our forest for the world, Prince George is the outdoors-men dream! Not to mention some of the historical sights like fort George, to our art gallery, or enjoying a hockey game at the CN Centre. You are also able to get way weather you take off from our international Airport or greyhound bus, you are always connected to the outer towns. Local Catholic Churches: St Mary's Catholic Church Sacred Heart Cathedral Christ Our Saviour Immaculate Conception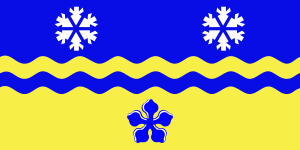 Chamber of Commerce This site provides great info on various projects going on around town. Also provides info on board members, and how to join.
City Of Prince George A great site to learn more about the city of Prince George, and what Prince George is all about. From PG's history, city living, to city services. Prince George Airport Nechako Outdoors Prince George Playhouse Theatre North West Tourism PG Visiting for the first time? Or a returning visitor? Find out some of the best places to visit, eat and some of the best activities during your stay!
Ski Hills Near PG Tabor, Purden, Otway Nordic Ski Centre
College and University College of New Caledonia University of Northern British Columbia
---
Dawson Creek
Best known for being the "Alaska Highway Mile'0' site, Dawson Creek offers many opportunities for exploration.  Offering many historical sites like the "Kiskatinaw Bridge, cross country and downhill skiing, along with a variety of trails to hike in. In the summer, there quit a variety of activities to choose from weather it be bird watching, hiking, fishing, or camping. Notre Dame Parish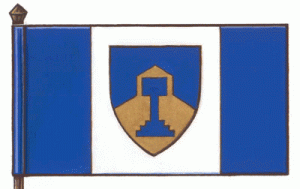 Tourism Dawson Creek Wondering what to do for your visit, or even looking for a place to stay for the night? This is a great site to see what places to visit, eat, or some activities to do while you are visiting.
Chamber of Commerce You want some input into the city or have some great ideas? This site provides with you information benefits of volunteering as well as an application form.
City of Dawson Creek This provides a variety of info for the city. Weather you are visiting for the first time or coming back for the second time. Click here to learn more about the city, people, business', and more. Powder King Mountain Resort
---
Kitimat
Located in the north Coast region of British Columbia,  Kitimat is a small town of 10000 people. An industry  based economy, Kitimat was created around the 1950s to accommodate a hydroelectric project and aluminum smelter.  Surrounded by beautiful  scenery, Kitimat  has a lot to offer weather in the summer or winter time. From cross country skiing to its Winterfest Celebrations in the winter. To fishing derbies and bull riding in the summer. As a community, Kitimat gets behind local teams such as their Ice Demons Hockey Team and various cultural communities. Christ The King Parish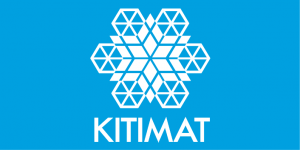 City Of Kitimat Great site that provides information on the city, people, places and various activities around town. Also has other info on the Economic Development and Municipal Hall.
Chamber Of Commerce Great site to learn about how to voice your opinion! This site has various info on what is going on in the city, its members, and how to join!
HelloBC Site - Kitimat A great site to with in depth info on places to see, eat, stay. Also if you are curious about the history, check out their write up on Kitimat. Lakelse Provincial Park 
---
Prince Rupert
Known as the "Hub of the North", Prince Rupert is located on Kaien Island with a population of 12,000 people. A beautiful part of the North Westcoast, Prince Rupert is loaded with diverse people, nature, and history. Known for its outdoor recreations, Prince Rupert has some of the best fishing and wildlife out there. En route to places like Alaska, Prince Rupert is easily accessible by air, train, ship, or by car. Annunciation Roman Catholic Church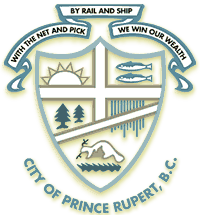 City Of Prince Rupert Official site of Prince Rupert. Come here to learn more about the city, its business', and services.
Chamber Of Commerce Want to learn more about the board and its members? Visit here for more info on how to join and be a part of the community.
Visit Prince Rupert A great site to plan your stay around. Great info on what to do, where to stay, and eat!
---
Smithers
With a population of just 6000, and another 20,000 in the surrounding valley, Smithers is known as a service centre. For being a small town, Smithers offers a lot more when it comes to the outdoors. Offering exceptional fishing and hunting areas, downhill and cross country skiing, to golfing and canoeing. Backed by a large music scene, museums, art galleries, Smithers has something for everyone. St Josephs Parish - Smithers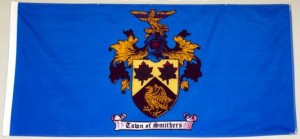 Town Of Smithers Want to learn more about the city? Or are you planning on visiting? This site provides info on the city, business', and its residents.
Chamber Of Commerce Visit here to learn more about joining the board, its membership packages, and info on various activities going on around town.
Tourism Smithers Click here to find out more about the city, the people, and shops. Easily broken down into categories, you can easily plan your day.
---
Terrace
Located along the Skeena River, surrounded by forests, mountains, and cliffs, Terrace is the perfect place for outdoor activities. With something to do no matter what season it is, Terrace has some of the best fishing, skiing, golfing out there. And in the evening, you can find time to check out the local scene.  Weather its eating at the many pubs, restaurants or coffee houses, or checking out the local music bands. Terrace prides itself on being loyal to their region and town, and make every effort to make visitor feel welcome. Sacred Heart Parish - Terrace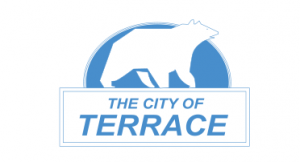 City Of Terrace A great site to visit to learn more about the city, and what's going on.
Chamber Of Commerce Visit here to learn more about how to join and be part of the board. Also another great resource to find out the various activities going on around town.
Visit Terrace Having trouble figuring out what to do, where to eat, or even stay? This site is a great resource on what the city has to offer.